Meet Urszula Rutka RMT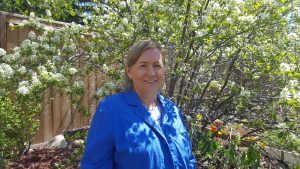 Urszula Rutka is a Register Massage Therapist with good standing CRMTA. She graduated from MaKami College in Calgary in 2018. She is also trained as an Occupational Massage Therapist in Poland. She holds a Graduation Certificate from Post-Secondary School of Medical-Vocational Studies from Poland obtained in 2007.
She is a life-long learner and high-energy RMT, and at her disposal, she has a variety of different massage modalities which allow her to incorporate different techniques and personalize every treatment to the needs of the individual client. Her services include massage therapy for 30, 60 and 90 minutes, Relaxation Massage, Therapeutic Massage, Prenatal Massage, Deep Tissue Massage, Cupping, Trigger Point Therapy, Orthopedic Assessment, Lymphatic Drainage, Difficult Shoulder Conditions, Pelvic Stabilization, Whiplash, Post-surgery, Foot Massage, Visceral (abdominal) Massage, TMJ.
Based on her experience as a teenager with her own health issues, she became interested in practicing natural ways to support her health and is passionate about preventive health activities. She is open minded and is very supportive of clients who are either proactively pursuing their overall well-being or those who are in need of treatment for particular health concerns. Urszula's intelligent and inquisitive nature has always led her to seek knowledge from a wide range of sources. She works with children, teenagers, adults, and seniors.
Our Goals at Docere Wellness Centre are:
... to listen and be respectful
... to create a collaborative partnership
... to treat the whole person, not the illness
... to address the root cause and not just treat symptoms
... to honour the healing power of nature