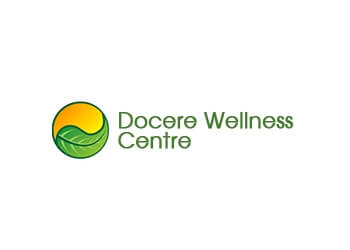 Docere Wellness Podcast
Caring for the entire family by facilitating the body's innate healing capabilities. Docere Wellness treats the whole person, not the illness and addresses the root causes and not just treat symptoms.
Subscribe 
Our podcast is available on several platforms! Subscribe to ensure you don't miss an episode.
Season 2, Episode 4
Docere Deep Dive – Naturopathic Care, Dr. Michelle Hagel
Dr. Hagel utilizes a wide range of treatment options best suited for each individual. She treats a broad spectrum of health concerns including digestive health, hormonal imbalances, thyroid disruption, mental health, and infertility. She is a certified Naturopathic Doula and is licensed and in good standing with the Canadian Association of Naturopathic Doctors and the College of Naturopathic Doctors of Alberta.
Season 2, Episode 3
Docere Deep Dive – Reikie Energy Healing with Brianne Carter
After working many years as a professional accountant, Brianne began to take an interest in health and wellness several years ago after she got a concussion playing soccer (and her recovery was taking longer than normal). She experienced noticeable improvements once she addressed her nutrition and supplements, which inspired her to go back to school for Holistic Nutrition. It was here that she first discovered Reiki, and the impact that energy work can have in helping to bring the body back into balance and harmony.
Season 2, Episode 2
Docere Deep Dive – Counseling and Physiology with Susan Tran 
Susan is passionate about providing counseling services to adult and adolescent individuals, couples, and families who present with a range of concerns including anxiety, depression, grief/loss, insomnia, self-esteem, stress management, and divorce/separation. In this deep dive get to know Susan and her amazing passion for her field.
Season 2, Episode 1
Docere Deep Dive – Life Coaching with Amanda Delamer
Dr. Alisha brings us a Deep Dive with our very own, Life Coach, Amanda Delamer. Learn more about Life Coaching and how it can help you achieve your goals and meet the needs of you and those around you!
Season 1, Episode 4
Immune Health and Viruses
Today we address the best way to combat and respond to viruses. Protecting yourself and your family with these practical and wellness focused options.
Season 1, Episode 3
Support Yourself in Wellness
When you feel like you have no control in life your wellness is the one thing that you can control. Our team shares their insight and tips on how to maintain health and wellness and support yourself on your journey.
Season 1, Episode 2
Creating Space in 2020
Our clinic experts as the qusetions "What are the things you want to be intentional about?" "How can you set goals that make change and impact in our lives?" Human nature is always putting us on the other side of our success and we want to hit the ground running but let's start it RIGHT hit the ground running.