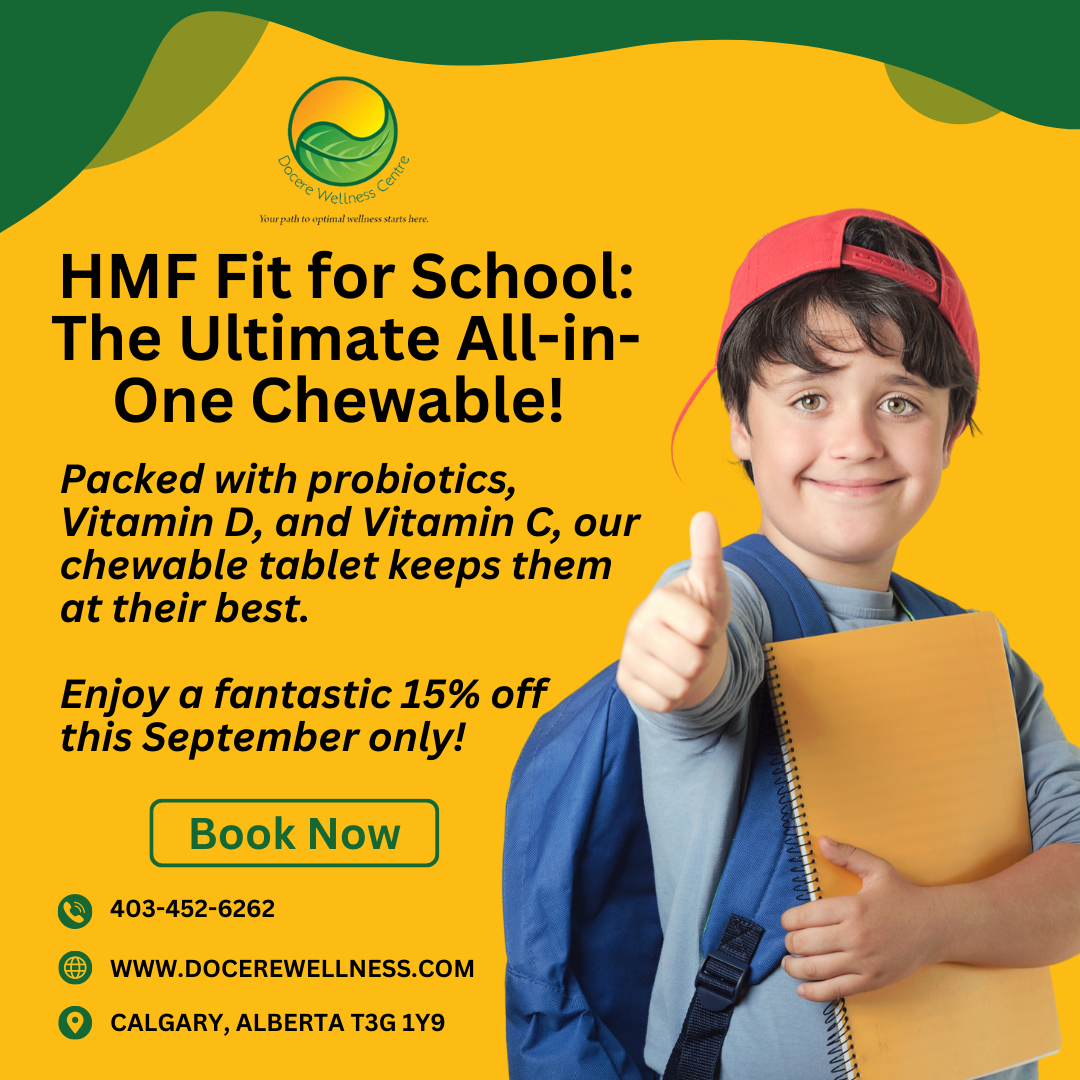 Get Ready for Back to School Season! 📚
As the school bells ring, the cold and flu season approaches. Shield your child's health with our immunity-boosting solution! In September and January, fortify their defenses with our Immune Shot – grab the package of 2 for just $40!
Introducing HMF Fit for School: The Ultimate All-in-One Chewable! 🌟
Meet our star product designed for school-age champs! Packed with probiotics, Vitamin D, and Vitamin C, our chewable tablet keeps them at their best. Enjoy a fantastic 15% off this September only!
Prepare, protect, and propel your child's health journey this school year with our exclusive offers. Act now, and let's conquer the classroom together!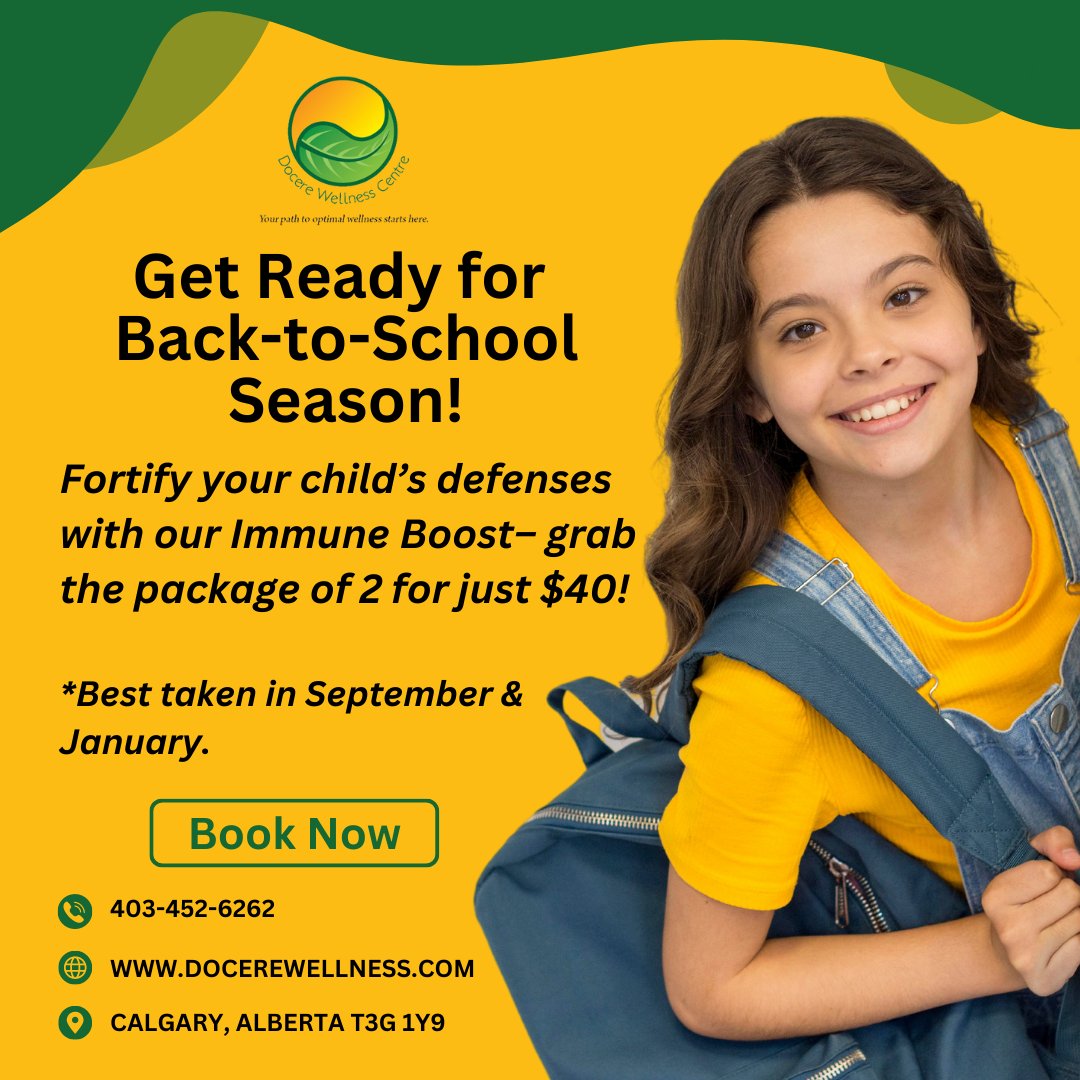 Our Goals at Docere Wellness Centre are:
... to listen and be respectful
... to create a collaborative partnership
... to treat the whole person, not the illness
... to address the root cause and not just treat symptoms
... to honour the healing power of nature