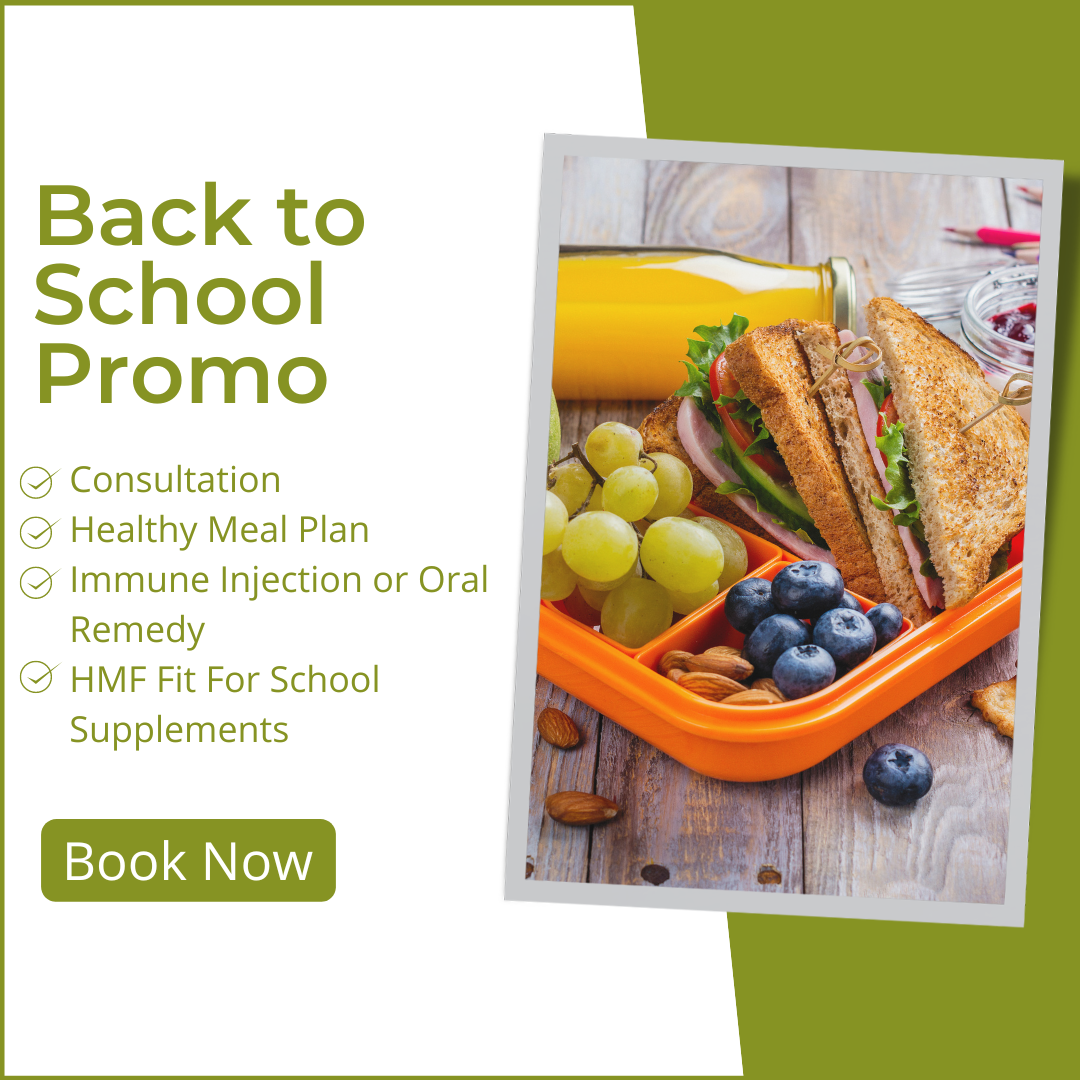 Detox Massage Special Returns
Get 10% off all Detox Massage and Lymph Drainage Therapy Sessions!
Detox Massage helps remove impurities from your body that you have accumulated over the summer. Cleanse, clarify and filter toxins through your lymph system and circulatory system with this tried and true gentle purge! Perfect when paired with other forms of a fall cleanse or Detox program.
Two sessions 1 – 2 weeks apart is highly recommended. Book your Detox Massage or Lymph Drainage Therapy with Laura Corcoran!
Book Today, call the clinic at 403-452-6262!
Back to School Promo
Keep the whole family healthy this fall for only $149!
Our Back to School Promo includes:
– Consultation 
– Healthy meal plan for the whole family including school lunch ideas
– In office immune injection or oral remedy
– HMF fit for school supplement (includes probiotics, D, C) plus zinc lozenges
– All for $149
Book your Back to School health package today!  Call the clinic at 403-452-6262!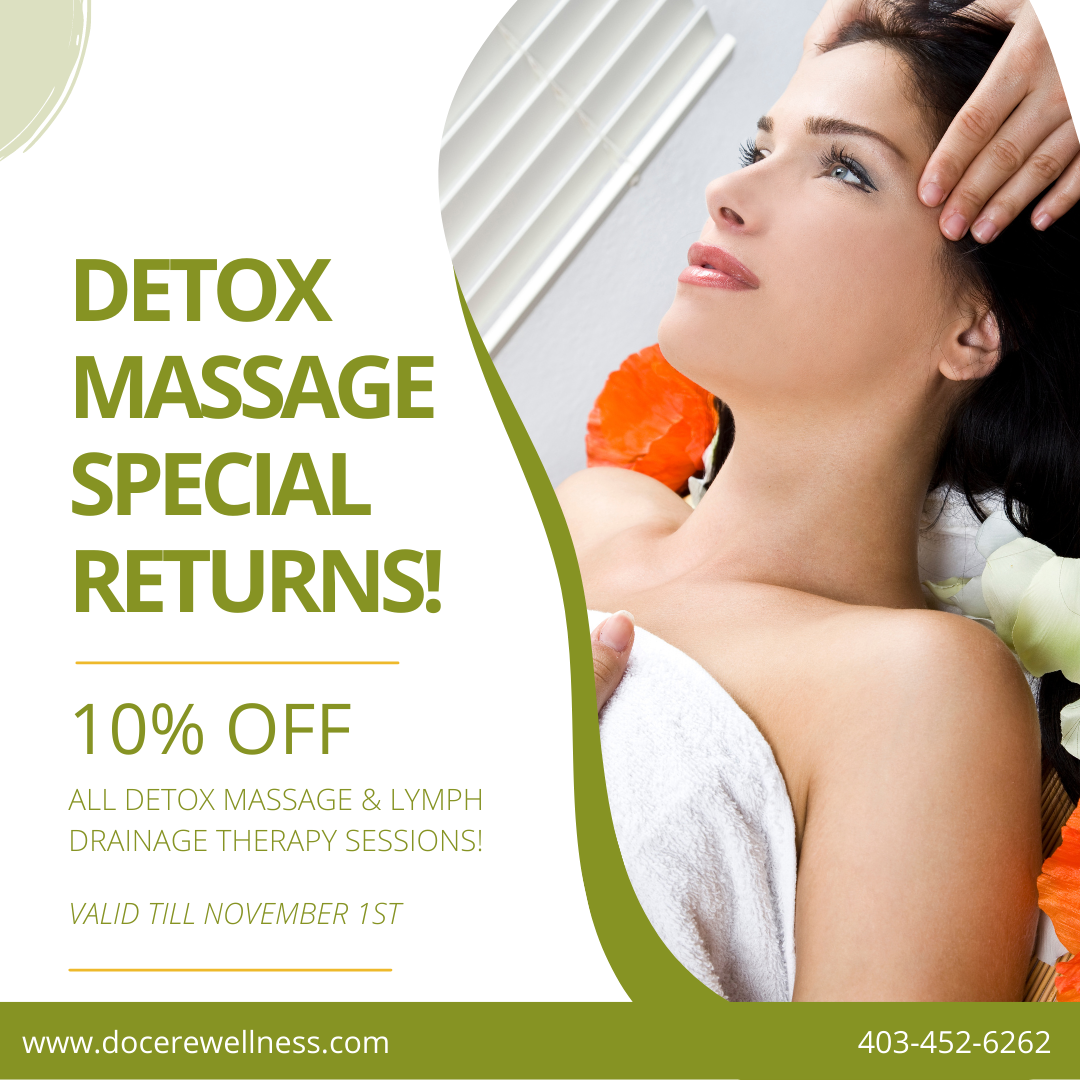 Our Goals at Docere Wellness Centre are:
... to listen and be respectful
... to create a collaborative partnership
... to treat the whole person, not the illness
... to address the root cause and not just treat symptoms
... to honour the healing power of nature