Dr. Rabia K. Meghji ND and Dr. Michelle Hagel are pleased to present NAET Recipe Book for the 15 Basics and Beyond.
"I have been using these 15 basic meal plans with my patients for the last 10 years and decided it would be nice to have more meal plans to offer NAET patients." Dr. Rabia Meghji (testimonies below)
Purchase for $9.99 TODAY
Further Information on NAET
NAET: Allergy Elimination Technique
An allergy is a condition of abnormal sensitivity of a person to one or more substances which would be harmless to the majority of other people. NAET is an innovative, natural solution to eliminate allergies of all types and is appropriate for any age. age. It involving principles from energy medicine, acupuncture, chiropractic, kinesiology, nutritional and homeopathic medicine.
Acupressure is used on children or on those who are uncomfortable with needles. If you have allergies or have an illness that could be related to undiagnosed allergies, go to www.naet.com for more information.
Testimonies on NAET
"I caught up with my family in California over the prior week for a holiday. I wanted to write and let you know changes I'd seen in my mother since you treated her with NAET. On our prior visit, before Mom's NAET sessions with you, she spent time every day in her room away from the group, resting.
As far as I know, the GP and specialists were testing her for everything they could think of with no success. I also noticed she tended towards negative gossip which was unlike her. On this visit, she had no stomach ailments, dizzy spells, nausea or excessive fatigue. She was bright and bubbly, and happy to socialise. If she saw foods that she recognized to have dairy, she would say she had to avoid it as it gave her stomach troubles. She did eat many foods with dairy during our visit. She and I shared a tasting platter of gelato. She didn't realise it had cream in it. She enjoyed it very much. No stomach ache or vomiting followed.
My sister noted to me that she hasn't seen Mom get sick after eating dairy since the NAET treatments.
Thank you for all that you did for my mother. I just wanted to let you know about the successes with her NAET therapy."
 5/5
Dairy Allergy GONE!
"Since seeing Dr.Meghji, we have seen a significant improvement in the reduction of symptoms of ADHD and Autism Spectrum with our son. He is now able to tolerate a full diet from being gluten free in the past. We have found Dr.Meghji as being a great compliment to western medicine. It is amazing to see what can be treated with NAET instead of medication use." -a happy mom
 5/5
ADHD Mom
Dr. Rabia Meghji, is simply the best doctor, and best naturopath I have ever come in contact with. Her extreme attention to detail and willingness to not only listen to her patient, but act with empathy and care in helping the patient to heal thyself is true and honest. Her vast knowledge is second to none as she is versed in all modalities.
But it is her caring and kind nature that makes her special. I definitely recommend Dr. Rabia to my friends and family as the person to help in assisting in living a healthy and long life. From Vitamins and Supplements, to homeopathy, to NAET and lifestyle choices, this is your one stop shop for health.
 5/5
Best Naturopath
Purchase for $9.99 TODAY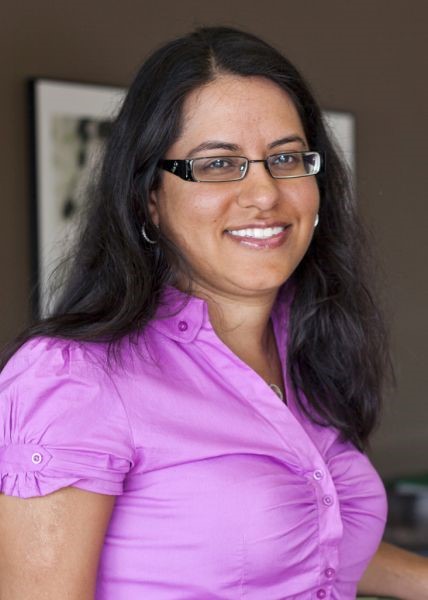 About Dr. Rabia
Rabia Karim Meghji ND graduated from the Canadian College of Naturopathic Medicine in Toronto where she received a graduation award for Leadership. She also has a Bachelor of Science with a major in pre-medical sciences from the University of British Columbia. Dr. Meghji has specialized certification and training in biotherapeutic drainage, NAET (Nambudripad's Allergy Elimination Technique), neural therapy, mesotherapy, breast cancer prevention, acupuncture for fertility and pregnancy, and DAN (biomedical approach to the treatment of autism). She enjoys a family practice with a special interest in children's and women's health, pregnancy, fertility, allergies, hormonal and digestive concerns.
Dr. Meghji says: "I wish I could say I was always healthy. As a child I had terrible colic, allergies and asthma. Both my brother and I used nebulizers with steroids in them to treat our asthma. Then as a teen, I had awful acid reflux. I am so grateful to have found Naturopathic Medicine. I wanted to become a Pediatrician my whole life and did all the schooling and exams to apply for medical school. But, as it came closer to graduation time from university, I realized that I wanted to work on a person's whole health, not just treat the symptoms. I am passionate about healthy living and preventative medicine so I knew I needed to choose a different path. Since seeing an ND and becoming one, my allergies have been cured and I maintain a healthy lifestyle."
Dr. Rabia Karim Meghji ND was the Vice-President of the College of Naturopathic Doctors of Alberta (CNDA) last year and is licensed with both CNDA and the Canadian Association of Naturopathic Doctors.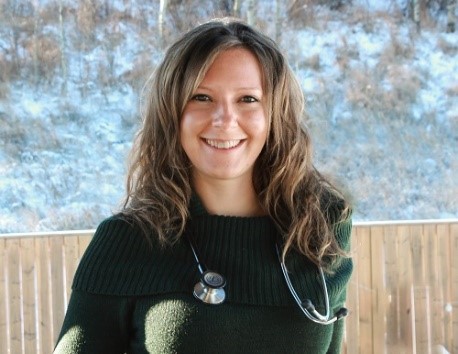 About Dr. Michelle
Dr. Michelle Hagel ND graduated from the Canadian College of Naturopathic Medicine in Toronto Ontario. Prior to this she completed a Bachelor of Science with a concentration in Neuroscience from Bishop's University, where her interest in the mind-body connection grew.
"The more I understood about the brain, the more I realized how important its role in health is. The career that allowed me to put this knowledge into practice is Naturopathic Medicine.
Understanding and treating the root cause of illness.