NATUROPATHY, HOLISTIC NUTRITION, FUNCTIONAL MEDICINE
Dr. Rabia K. Meghji
Naturopathic Medical Director
Rabia Karim Meghji ND graduated from the Canadian College of Naturopathic Medicine in Toronto where she received a graduation award for Leadership. She also has a Bachelor of Science with a major in pre-medical sciences from the University of British Columbia. Dr. Meghji has specialized certification and training in biotherapeutic drainage, NAET (Nambudripad's Allergy Elimination Technique), neural therapy, mesotherapy, breast cancer risk reduction, acupuncture for fertility and pregnancy, and DAN (biomedical approach to the treatment of autism). She enjoys a family practice with a special interest in endocrine issues, allergies, digestive disorders and autoimmune diseases.
Dr. Meghji says: "I wish I could say I was always healthy. As a child I had terrible colic, allergies and asthma. Both my brother and I used nebulizers with steroids in them to treat our asthma. Then as a teen, I had awful acid reflux. I am so grateful to have found Naturopathic Medicine. I wanted to become a Pediatrician my whole life and did all the schooling and exams to apply for medical school. But, as it came closer to graduation time from university, I realized that I wanted to work on a person's whole health, not just treat the symptoms. I am passionate about healthy living and preventative medicine so I knew I needed to choose a different path. Since seeing an ND and becoming one, my allergies have been cured and I maintain a healthy lifestyle."
Dr. Rabia Karim Meghji ND was the Vice-President of the College of Naturopathic Doctors of Alberta (CNDA) last year and is licensed with both CNDA and the Canadian Association of Naturopathic Doctors.
Dr. Michelle Hagel ND
Dr. Michelle Hagel ND graduated from the Canadian College of Naturopathic Medicine in Toronto Ontario. Prior to this she completed a Bachelor of Science with a concentration in Neuroscience from Bishop's University, where her interest in the mind-body connection grew.
"The more I understood about the brain, the more I realized how important its role in health is. The career that allowed me to put this knowledge into practice is Naturopathic Medicine.
Understanding and treating the root cause of illness is key to healing. Optimal health is about feeling your best in all areas of your life, and not just being free of illness. Naturopathic Medicine has changed my life, I am very passionate about sharing this knowledge and promoting health and wellbeing."
Dr. Hagel utilizes a wide range of treatment options best suited for each individual. She treats a broad spectrum of health concerns including digestive health, hormonal imbalances, thyroid disruption, mental health, and infertility. She is a certified Naturopathic Doula and is licensed and in good standing with the Canadian Association of Naturopathic Doctors and the College of Naturopathic Doctors of Alberta.
Dr. Alisha Rawji BSc (Kin) ND
Dr. Alisha Rawji BSc (Kin) ND, graduated from the Canadian College of Naturopathic Medicine (CCNM) in Toronto, Ontario in 2015. She received a Bachelor of Science degree (majoring in Kinesiology) prior to that in 2009 from the University of Calgary. Dr. Rawji is passionate about each and every aspect of holistic and naturopathic medicine, and grows more and more fascinated by it each day. She knows firsthand that by uncovering the root causes of symptoms, and by changing not only our diet and lifestyle, but also by managing thoughts, behaviours and strengthening our social interactions, we are able to find peace of mind.
By working on all parts of an individual including, body, mind, and energetic aspects of a person, we are able to move through symptoms and past major and key blockages that may be hindering us from achieving our optimal and best selves.). She does so in an engaging, compassionate, and empathic manner and uses current and up-to-date therapies in a wholistic and individualized approach. Dr. Rawji firmly believes that optimal health and best patient-care is achieved when a collective and integrated approach is used.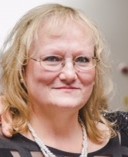 Registered Massage Therapist
Laura Corcoran, RMT
Laura Corcoran is a Registered Massage Therapist, Usui Reiki Master and Lymph Drainage Therapist. She has over 25 years of experience and offers a wide variety of Bodywork services to suit your needs. Her signature massage includes both Therapeutic and Swedish Relaxation techniques. You can also experience Massage and Lymph Drainage together or Massage and Reiki together for the ultimate treatment. Aromatherapy may also be added if you wish. She has many years of training and experience with all types of massage therapy including: Pre/postnatal, Autoimmune diseases, Chronic Pain conditions, injury recovery, gentle massage for Seniors and Children, stress reduction and help with cancer survivors. Laura Corcoran is known for having "healing hands" and is looking forward to continuing her healing work at Docere Wellness Centre; "Fighting Pain with a gentle touch."
ANNOUNCEMENT:
Laura Corcoran, our Registered  Massage Therapist , will be on medical leave until sometime in November.  We're hoping to have a Practitioner to fill in until she returns   Please feel free to call and be put on a wait/call list and let us know which type of service you were looking for. Laura Corcoran will resume taking appointments upon her return. Thank you for your understanding.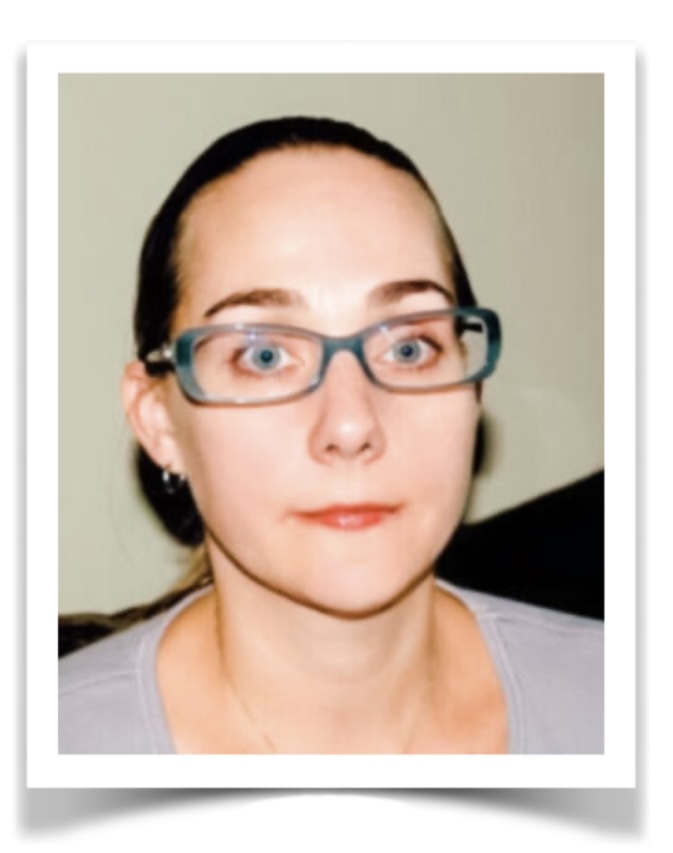 Registered Psychologist
Stamatina (Tina) Nikolaou
Stamatina (Tina) Nikolaou is a Registered Psychologist who brings her genuine compassion and positivity into her work as a psychologist for adults, couples, teens and children. Tina's areas of specialty are: Anxiety, Depression, Self Esteem, Body Image, Eating Disorders, Stress Reduction, Burnout, Trauma, Postpartum Depression, Parenting and Relationship Counselling
Tina attained a Masters in Counselling Psychology from the University of Calgary through Campus Alberta. She also obtained her Bachelor of Arts in Psychology and Sociology at the University of Calgary. In addition, Tina has a diploma in School Psychology and has completed Levels I, & II of Gottman Couples Training, Attachment Theory, Clinical Training in Hypnosis, and Trauma Informed training. Tina is an empathic and dynamic listener who is passionate about helping people live out their full potential and overcome challenges that get in their way. She strives to thoroughly understand clients' challenges and strengths and collaborates with clients to identify and achieve effective, creative, and unique solutions in order to overcome the challenges they are facing.
Our Goals at Docere Wellness Centre are:
... to listen and be respectful
... to create a collaborative partnership
... to treat the whole person, not the illness
... to address the root cause and not just treat symptoms
... to honour the healing power of nature