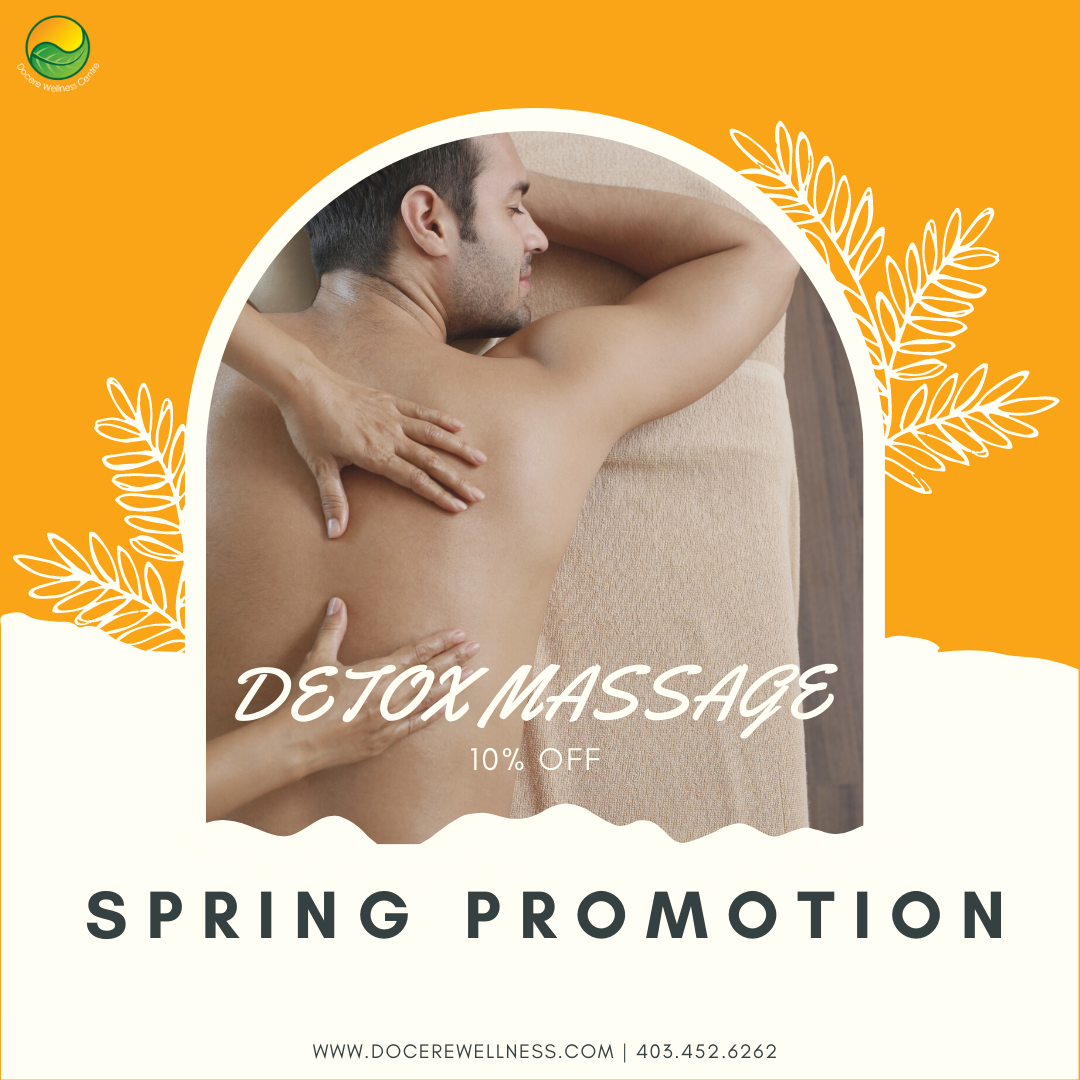 Vitamin B Complex or Adrenal Injections
Docere Wellness Centre 
Get 4 injections of Vitamin B Complex or Adrenal for only $80.00
Intramuscular injections provide the body with the active form, that can be utilized by the body immediately. Injection therapy allows for higher doses to be available to the body compared to taking the oral supplement, because it bypasses the digestive system. The nutrients are injected into a muscle in the body which is full of capillaries and quickly absorbed into circulation.
Call 403-452-6262 to book Today! 
Detox Massage
 Laura Corcoran; RMT 
Laura Corcoran; RMT, is offering 10% off DETOX MASSAGE. This massage helps eliminate the build-up of metabolic wastes and stagnant fluid within the lymphatic system and muscles. 
Laura is highly trained and experienced in both Massage Therapy and Lymph Drainage Therapy. Don't miss your opportunity to receive this specialized, relaxing, and detoxing massage!
Call 403-452-6262 to book Today!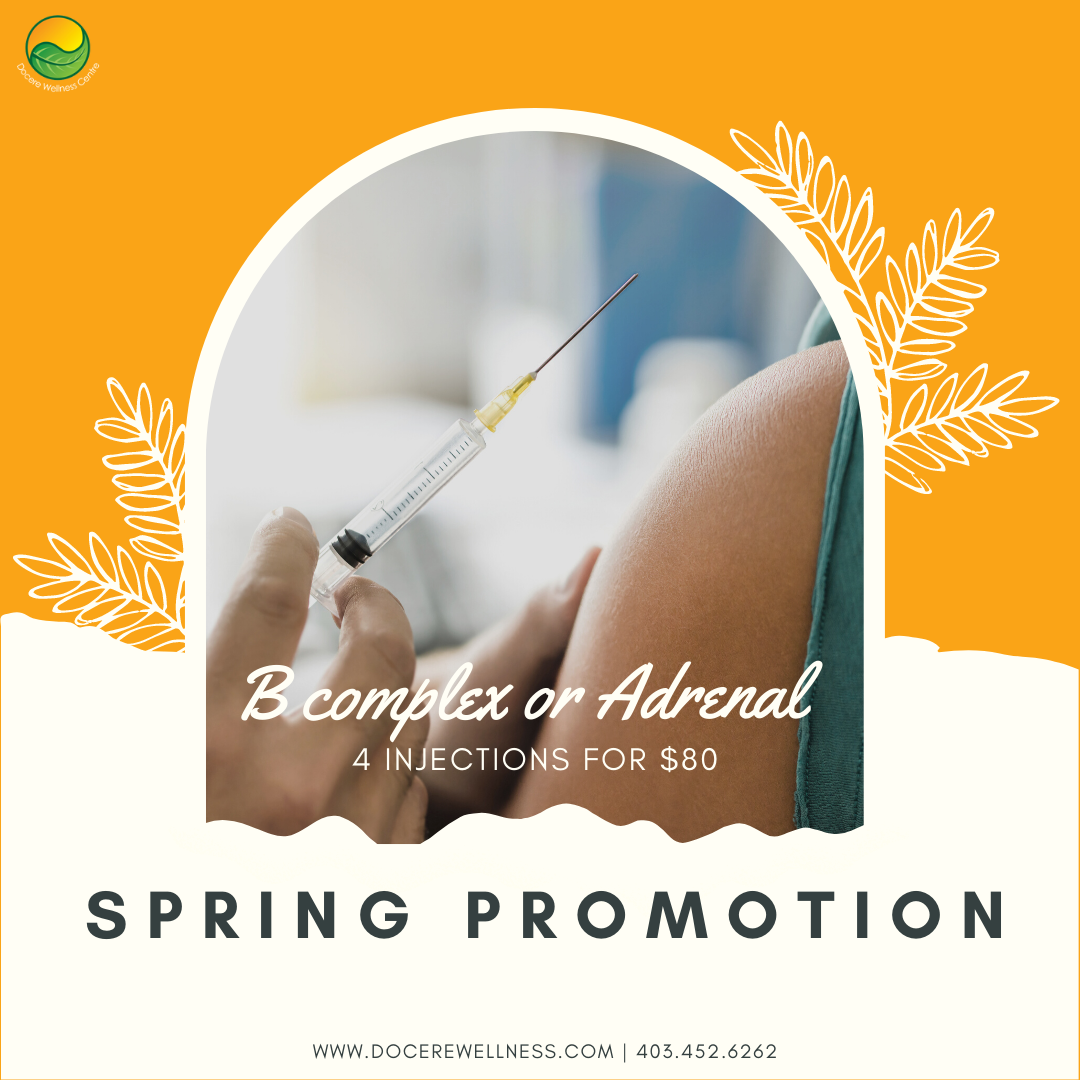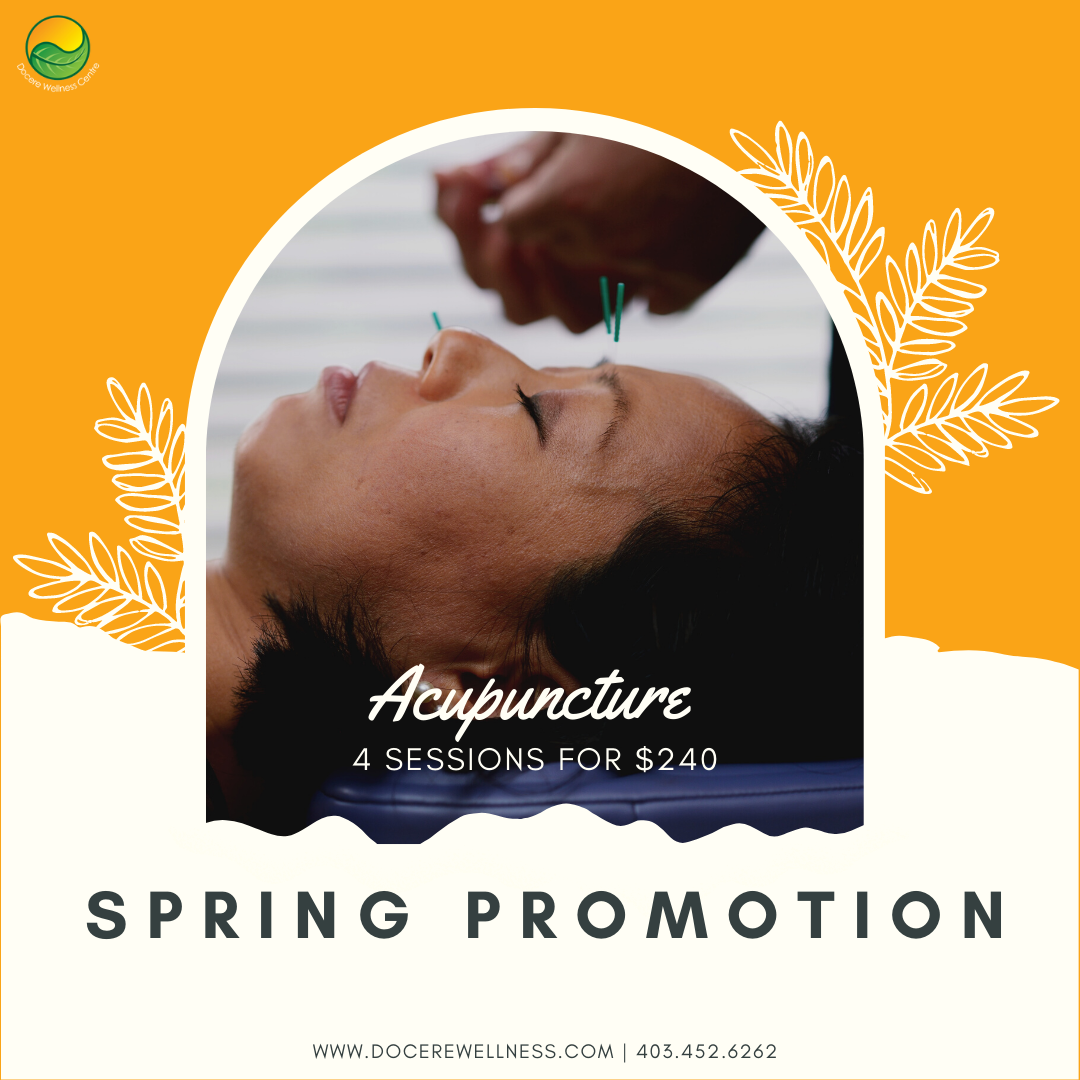 Leadership Coaching
Amanda Delamer 
Get 6 coaching sessions over 3 months for $525.00 
Is stress at work distracting you from achieving your health and wellness goals? Book in with Amanda Delamer and discover ways to improve how you communicate and work through conflict. Enjoy 3 months of Leadership Coaching for ONLY $525.00
Call 403-452-6262 to book Today! 
Acupuncture Package
Docere Wellness Centre 
Get 4 sessions of acupuncture for only  $240
Acupuncture is a system of encouraging the body to promote natural healing and to improve functioning by inserting very fine needles at precise acupuncture points. It is used to relieve symptoms of numerous conditions as well as to promote general health and well being.
Call 403-452-6262 to book your session today!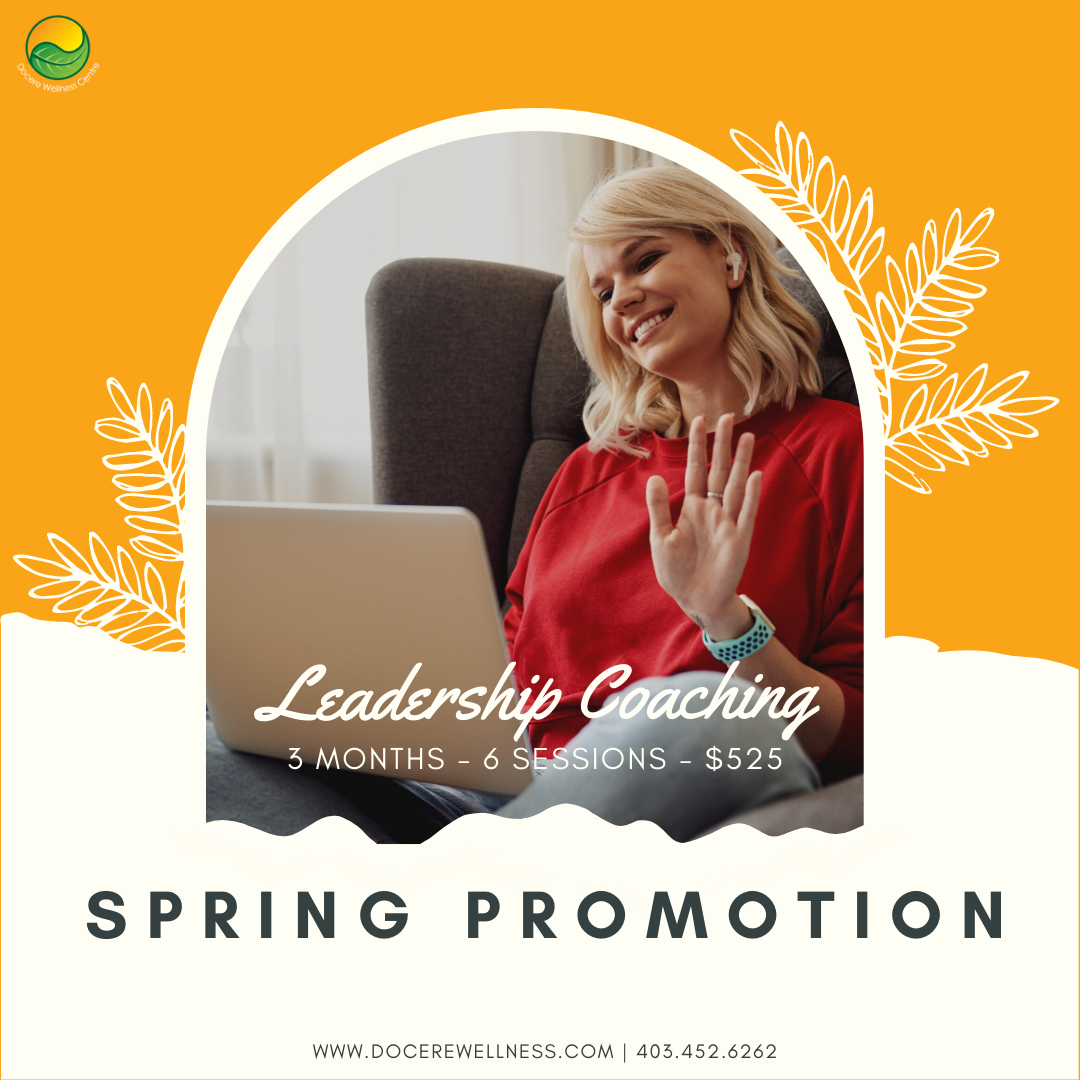 Our Goals at Docere Wellness Centre are:
... to listen and be respectful
... to create a collaborative partnership
... to treat the whole person, not the illness
... to address the root cause and not just treat symptoms
... to honour the healing power of nature