Back to School Special 

(for kids and adults)

 
Docere Wellness Centre 
Let's talk about healthy prevention for this cold and flu season  Included in the special is a consultation, nutritional/supplementation guidance, and a homeopathic for prevention. All for only $69!!
Call 403-452-6262 for more info
Detox Massage Special
Docere Wellness Centre 
Massages promotes not only relaxation but an entire boost to our immune system! Detox massages in particular are used to help restore functioning by focusing on the lymphatic system, which is a network of tissues and organs to help the body rid of toxins, waste, and other unhealthy materials. 

This Fall, our Detox Massages are 15% off!! Book your's today!
Call 403-452-6262 for more info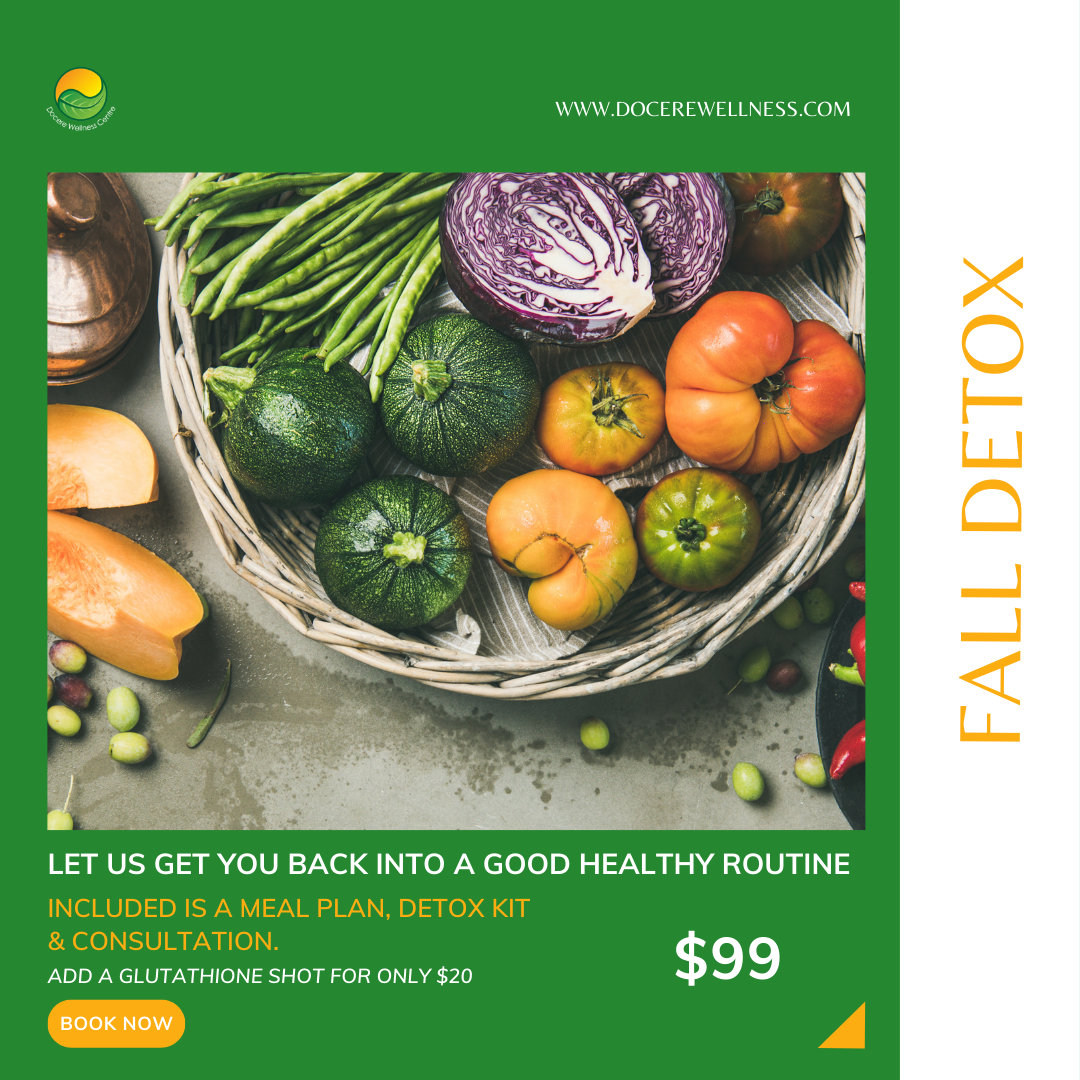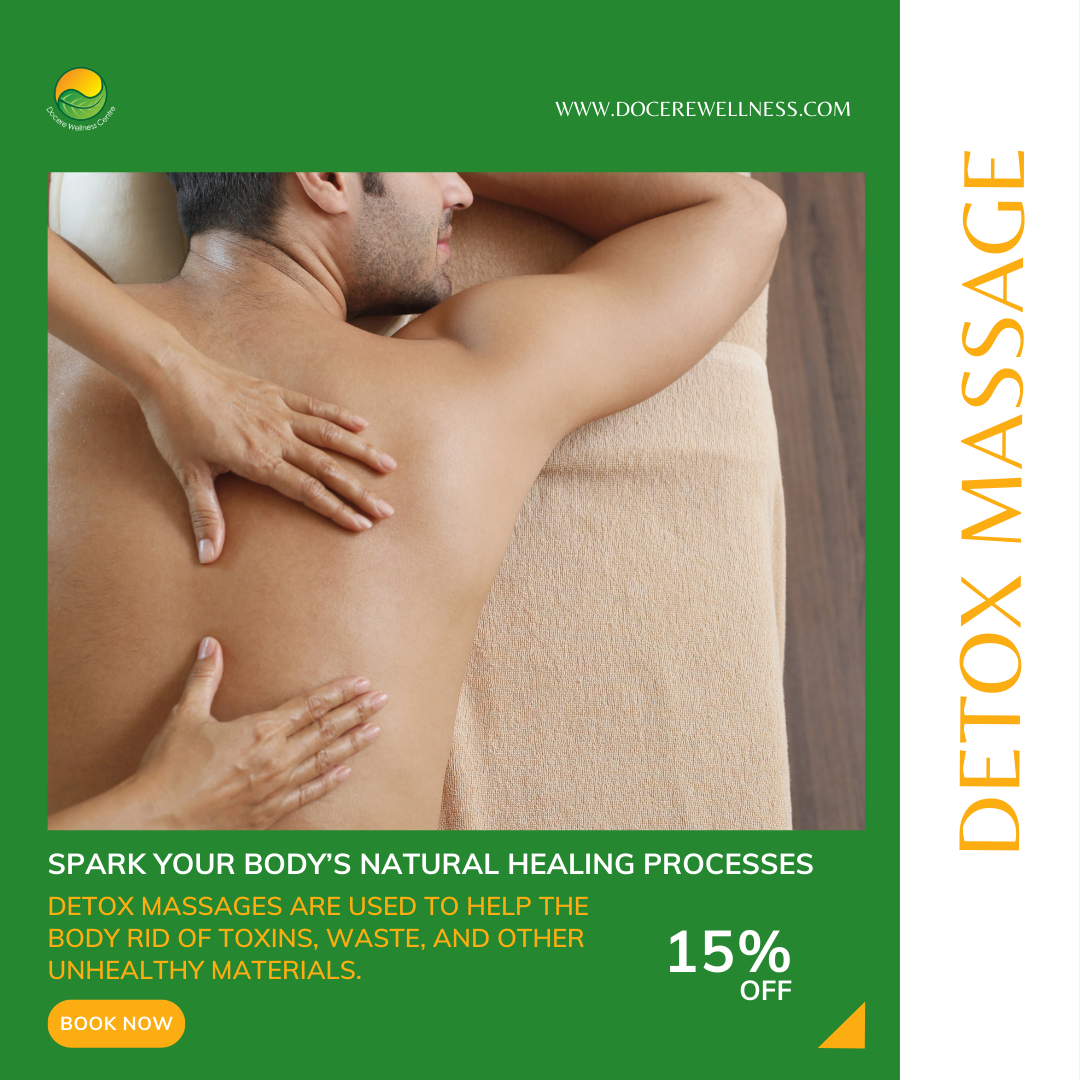 Fall Detox Special 
Docere Wellness Centre 
It's that time of year again! Let us get you back into a good healthy routine, starting with a DETOX!
Included in this special is a meal plan, detox kit, and a consultation for only $99. PLUS you can add a glutathione shot for only $20!
Call 403-452-6262 for more info
Our Goals at Docere Wellness Centre are:
... to listen and be respectful
... to create a collaborative partnership
... to treat the whole person, not the illness
... to address the root cause and not just treat symptoms
... to honour the healing power of nature