By: Natalia Strelnikova
What is Craniosacral Therapy (CST)?
Are you currently experiencing pain in your body? A lingering, distracting, and intense pain that prevents you from doing your daily activities. It can be a recurring headache that just randomly starts any time of the day. Or a low back pain that's just suddenly there even though you did not lift anything heavy. And for some people, it can be a side effect of some serious illnesses such as cancer or endocrine disorders. With these concerns, maybe it's time to consider undergoing craniosacral therapy.
Craniosacral therapy (CST) uses a soft-touch technique that helps check membranes and fluid movements within and around the central nervous system. This kind of therapy is a bit similar to manual osteopathy since they both use the movement of the hands to relieve discomfort and other symptoms. However, there's a difference in the approach since manual osteopathy focuses on the entire bodily system functions rather than just the nervous system.
Accordingly, this kind of therapy assists in your body's overall health and restores your proper balance. After taking a few treatment sessions, it leaves you with stronger immunity, improves health, and enhances the natural healing process. Moreover, it increases the body's efficiency and effectiveness against fighting certain conditions. In effect, it's safe to be performed on both children and adults.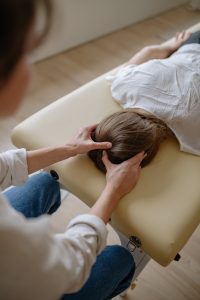 What kinds of conditions can CST cure?
CST can help with mild to moderate health conditions ranging from a simple headache to more complicated cases such as dealing with depression. If you're experiencing sinusitis because of allergens or are experiencing recurring migraines, then you should consider CST to help you with relief. This kind of therapy aids in releasing the pain and tension in your body. Sometimes, too much stress and anxiety may be causing your body pains and sickness.
Some other conditions that CST can help cure are:
Headaches/migraines
Sinusitis
Head, neck, and low back pain of varying severity
CST can also help with other more serious conditions such as:
Temporal bone (TMJ) dysfunction
Scoliosis
Pain syndromes
Eye/motor coordination problems
Endocrine disorders
Emotional problems
Depression
Post-concussion syndrome
How is Craniosacral Therapy (CST) session performed?
Unlike in most common therapy sessions, CST sessions are performed where you stay fully clothed throughout the procedure. Before proceeding with the treatment session, a consultation is done with a licensed therapist to determine your problem. Subsequently, soft music is played to create a relaxing ambiance for you, and often soft lighting is used to deepen your state of relaxation.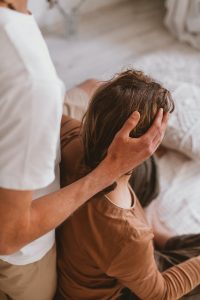 During the treatment session, your therapist uses gentle pressure techniques to look for blockages in your fascial system. This hands-on technique is also used to pinpoint areas that are sore because of too much stress in the body. The pressure is naturally relieved on the muscles and organs with the help of light touch, which improves overall body function.
Can everyone undergo a Craniosacral Therapy (CST) session?
The answer is no. Although this treatment is good for the well-being of all ages, there are certain health conditions that needs to be deeply evaluated by the therapist. For instance, if you are experiencing any of the following conditions below, you should disclose it to your therapist since CST alone may not be the solution.
Recent concussion.
Cerebral Problems such as Cerebral Edema (Brain Swelling) and Cerebral Aneurysm (Brain Aneurysm).
Structural defects in the cerebellum such as Arnold-Chiari malformation.
Traumatic brain injury (TBI).
Clotting Disorders (Blood Clots).
Any disorder that causes instability of cerebral fluid pressure, flow or build-up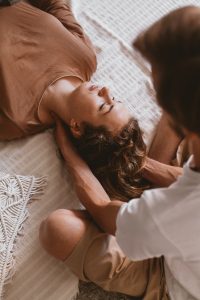 If you're planning to try CST but thinking of charging it in your insurance, then you must know this. CST is excluded when it comes to insurance coverage so you must prepare a certain budget to cover for this medical expense. Though it is unfortunate that this is the case, there's more benefit to CST than just thinking about the cost.